6th Annual Relic Hunt
SATURDAY-SUNDAY: Nor'easters Metal Detecting Club will search for buried history at various properties in Middletown.
Club members only.
www.noreasters.net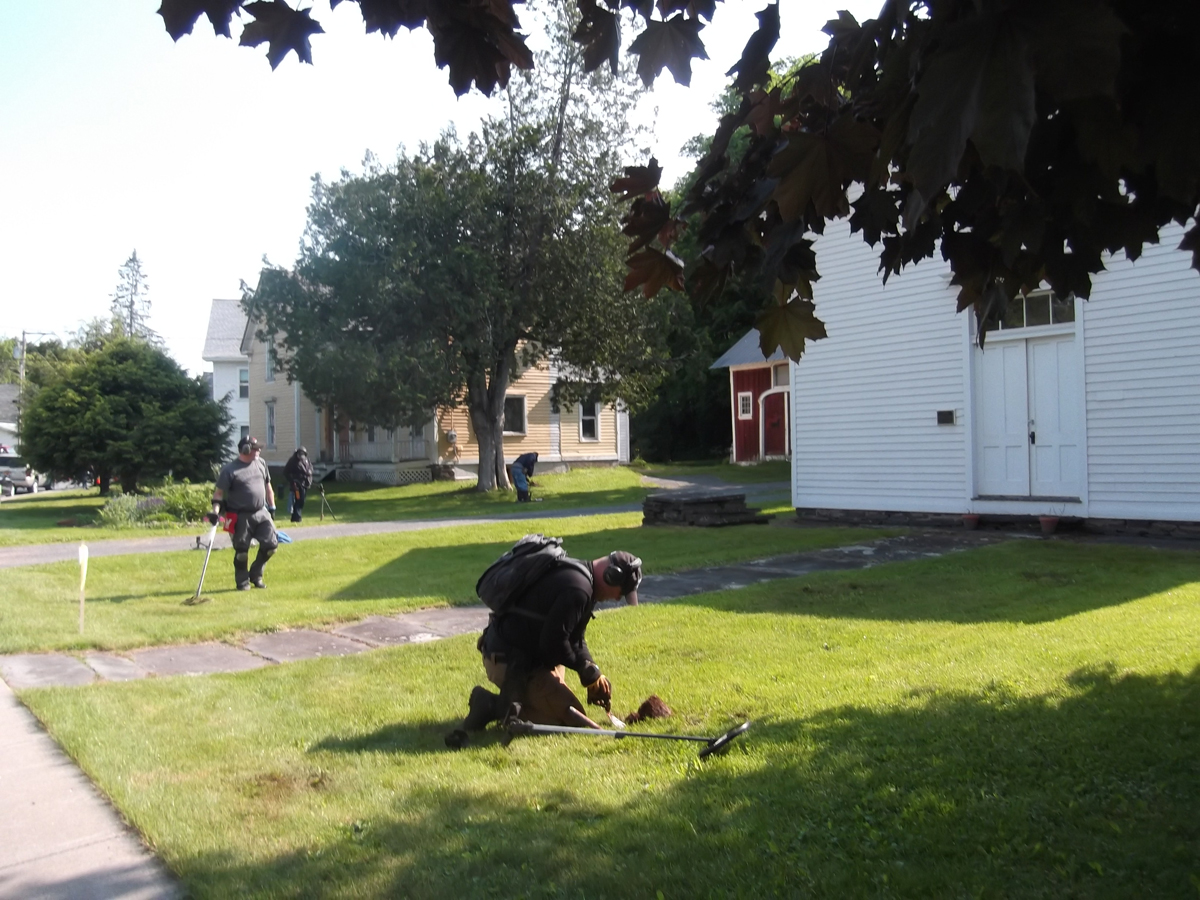 9th Living History Cemetery Tour
SATURDAY: Meet 8 people from the past on a 1-hour guided walk through Margaretville Cemetery.
4pm First Tour / 6pm Last tour /
2pm Special Early-Bird Indoor Performance — for those with mobility issues, Open Eye Theater, Main Street, Margaretville
RESERVATIONS REQUIRED. Reserve tour time or Open Eye seat at:
845-586-4736
$20 Admission for performance or tour / Kids under 15 free.
RAIN DATE: June 19 / Some uphill walking.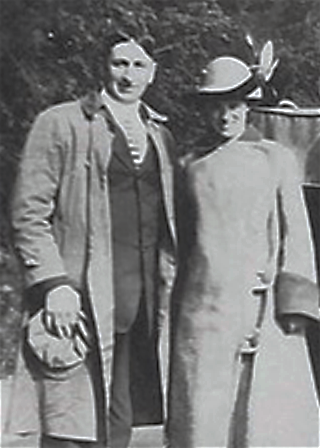 Guided Tour of Pepacton Cemetery
SATURDAY, 10am: The Pepacton Cemetery, constructed by NYC for the remains of people who lived in the Pepacton and Cannonsville Reservoir areas. Historians Marianne Greenfield and Diane Galusha are your guides.
FROM ANDES: take County Rt 1 (Tremperskill Rd) to NYC Highway 30A, turn right, 4 miles, cemetery on left.
FROM DOWNSVILLE: take NYC Highway 30A at the DEP facility on Rt 206. Turn left, 11 miles, cemetery on right.
FREE Admission / Reservations NOT required.
RAIN DATE (In case of heavy rain) July 10.
FMI: 607-267-2708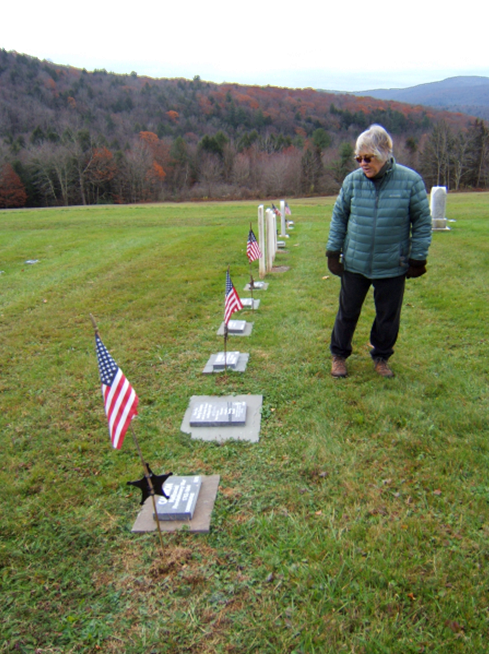 Family day at the Old Stone School House
SATURDAY, 10am-3pm: Games, activities, lessons with a school m'arm at 11, 1 and 2, nature and art walks. Historic 1820 one-room schoolhouse and exhibits are open. BRING A LUNCH!
DONATIONS to Stone School Association welcome.
RAIN DATE: August 21.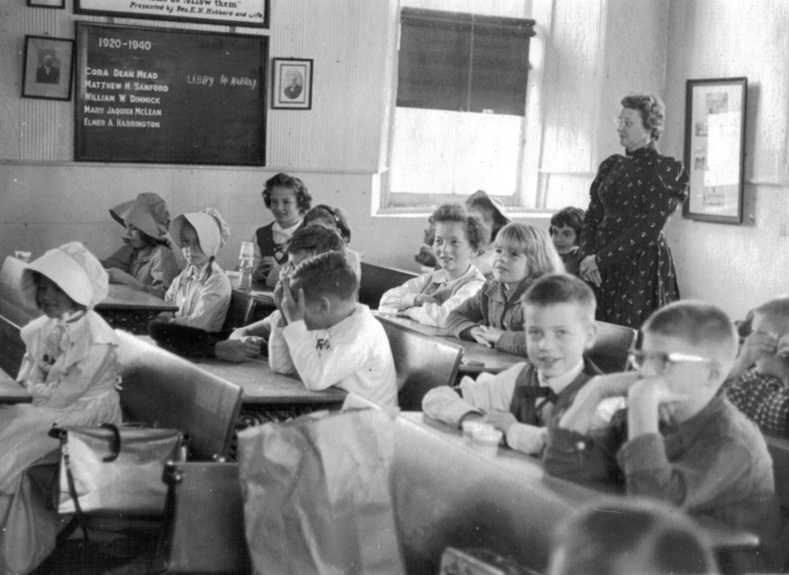 18th Annual Cauliflower Festival
SATURDAY, 11am-4pm: Music, vendors, food, family activities, history exhibits. Vintage vehicles participating in the Catskill Conquest Endurance Run will visit at noon.
MARGARETVILLE VILLAGE PARK
FREE admission.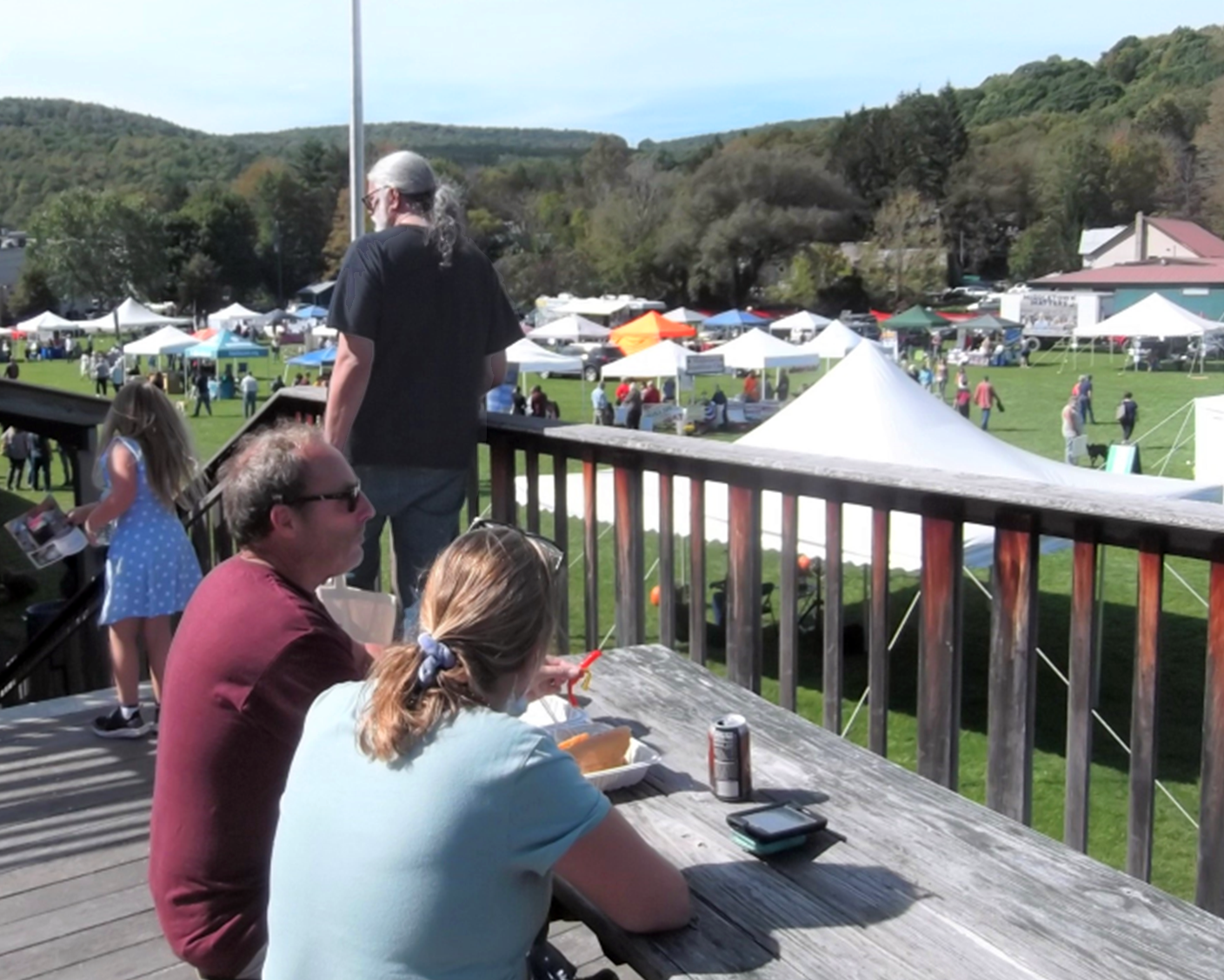 New Kingston Photographs
SATURDAY, 3pm: "World of My Own: The New Kingston Photographs of Irene Fay."
An illustrated talk on the life and work of Irene Fay and the unique community she captured in the 1950s-1970s.
NEW KINGSTON PRESBYTERIAN CHURCH
ADMISSION by donation.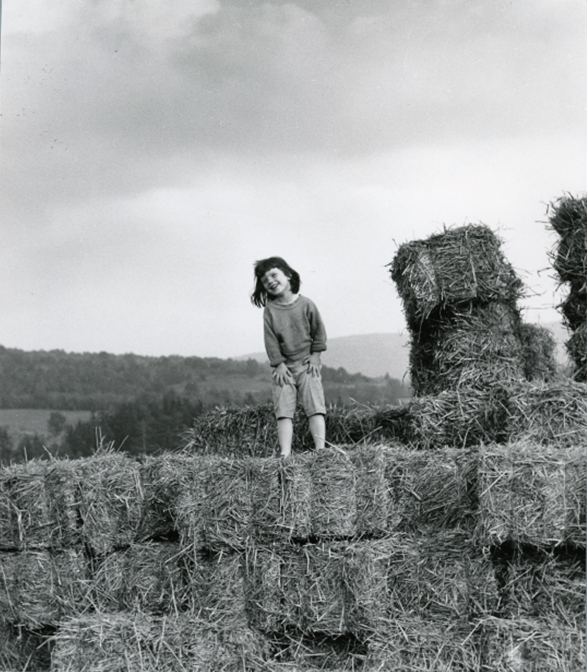 Horseshoe History Hike
SUNDAY, 1pm: Tramp the famous Double Horseshoe Curve on the former Ulster & Delaware Railroad and see the ruins of the Pine Hill Water Company, with historian John Duda.
$10 Admission / RESERVATIONS REQUIRED:
845-586-4973
Meet across from Highmount Post Office (Belleayre Rd. and Rte 28).
RAIN OR SHINE.
(This is NOT a developed rail trail — prepare for some rough/uneven terrain; duration approx. 3 hours.)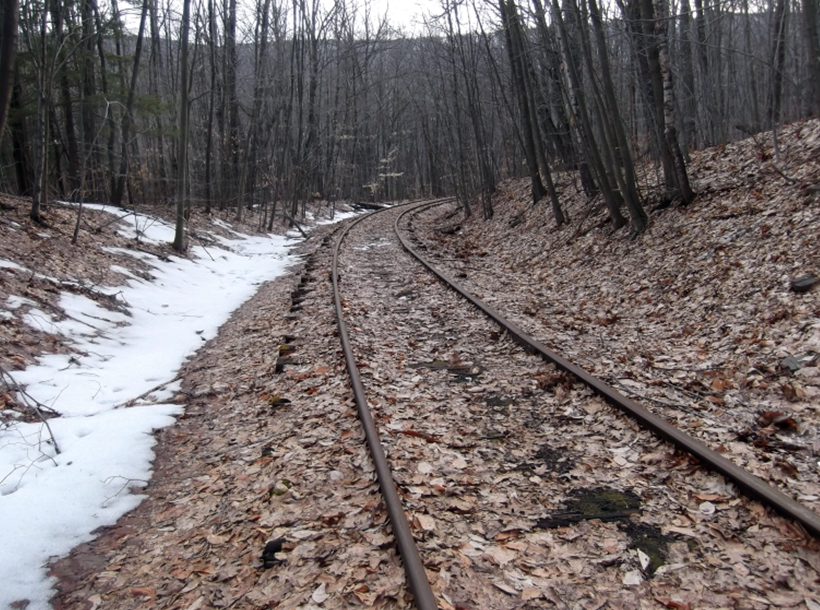 Annual Meeting and Luncheon
SATURDAY, Noon:
"Rare Books Uncovered:
Stories of Fantastic Finds in Unlikely Places"
with author Rebecca Rego Barry.
$20 Admission / RESERVATIONS REQUIRED, 845-586-3630
Margaretville Fire Hall, Church Street.