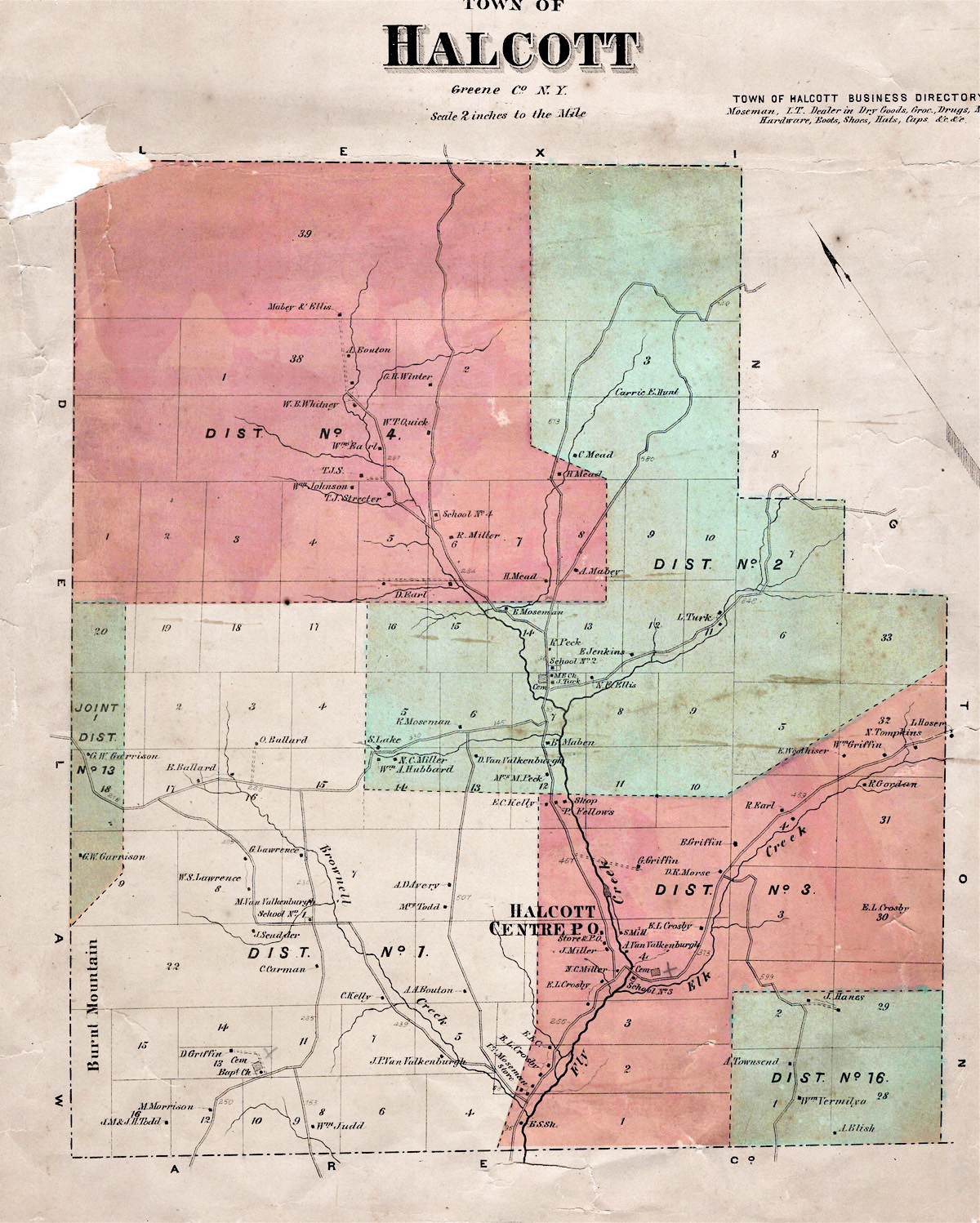 What we know as the Town of Halcott was first part of the Town of Woodstock, then the Town of Windham, then the Town of Lexington, before finally being set apart as its own town in Greene County in 1851. There were at one time several roads that led over the mountains to adjoining communities, but these eventually fell into disuse so that for much of its history the only way to get to Halcott has been through Fleischmanns (Middletown) or Roxbury. Town residents are therefore more closely connected socially and economically with Delaware County.
The Halcott family gave its name to the town, and to Halcottsville, a Middletown hamlet a few miles away as the crow flies. John Halcott came to the colonies as a British soldier during the Revolutionary War. He switched sides and created a new life, raising 12 children with Letitia Jenkins. Most were born in the Town of Middletown, and several migrated to Halcott where John died at the home of son Thomas in 1831. Another son, George, became Greene County sheriff and he is the one the town was actually named for.
John is buried in a tiny graveyard near West Settlement Rd. and County Rd. 3. A general store and post office were later located there, though the original Halcott 'Center' was on present day Bouton Road where the mountain roads converged upon Vly Road at a hub which eventually contained the Methodist Church, the Halcott Cemetery, District #2 schoolhouse, and the original Post Office. 
Early settlers cleared homesteads along Vly (sometimes called Fly) Creek and its tributaries which tumble off an imposing ridge at the head of the valley. Among early arrivals were Helmus Chrysler, Nathan Stanton, Timothy Tyler, Joseph Brooks and Tenant Peck. Others included members of the Miller, Lockwood, Vanderburgh, Smallie, Garrison, Denton, Parker and Covel families. Still later Maben, Griffin, Mead, Ballard, Crosby, Johnson, Bouton and Moseman families established farms here.
The first birth and the first death among the early settlers occurred in 1814.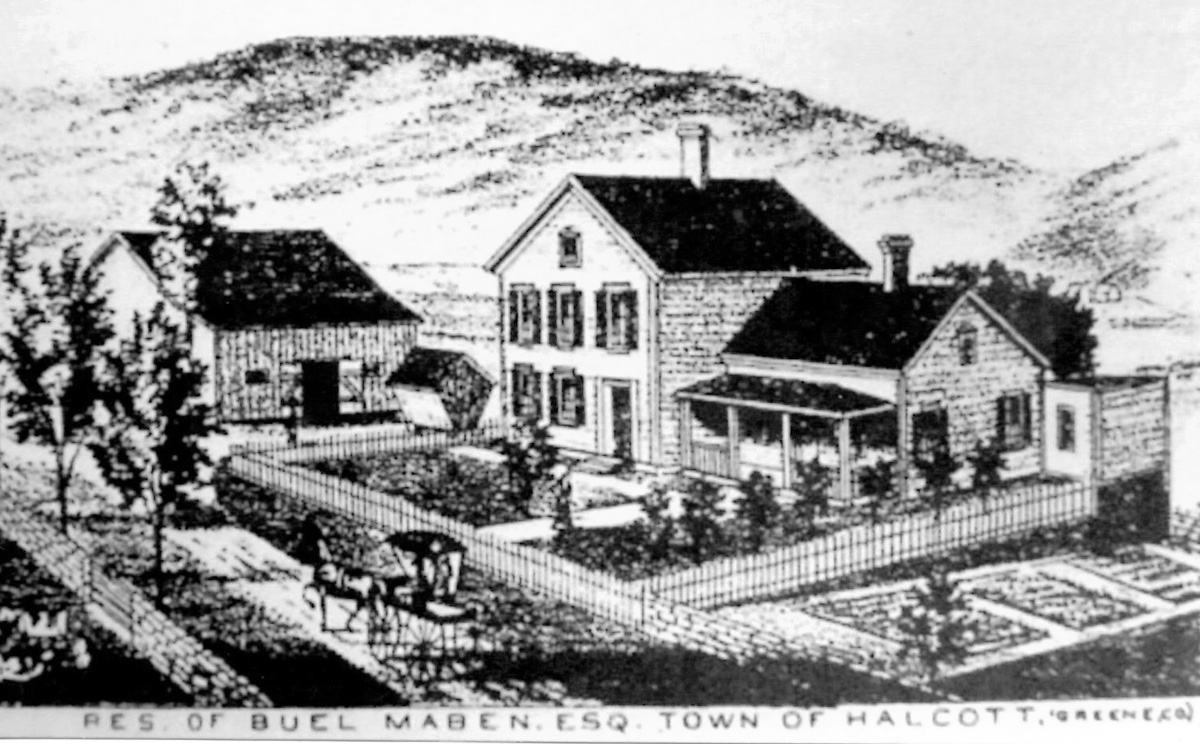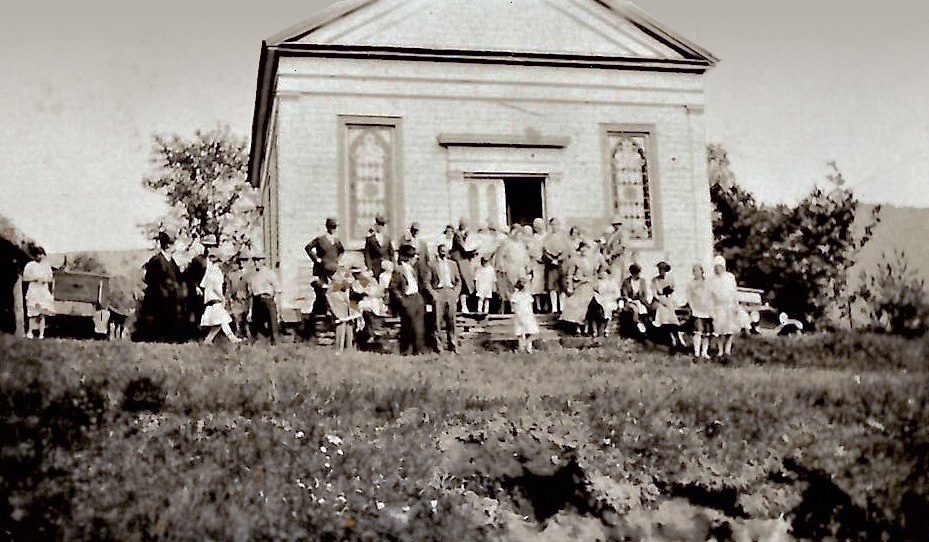 John P. VanValkenburgh, his small brother and widowed mother ventured into the area in 1813 and occupied the Chrysler farm. John helped establish the Halcott Methodist Church in 1829 and ministered to that congregation for more than half a century. The church structure was dedicated in 1849. Now part of the Upper Catskills Larger Parish, the Halcott Methodist Church holds regular services and ministries for children, conducts service projects and sponsors dinners and special events.
An Old School Baptist Church was established in 1822 with parishioners meeting in homes and schoolhouses until a church was built in 1847. It no longer stands and the congregation dissolved long ago. 
There were four one-room schools in Halcott, the first, made of logs, erected in 1816. These schools provided instruction through eighth grade, with older students traveling to Fleischmanns to attend high school. When the district schools closed, all Halcott youngsters went to Fleischmanns which merged with Margaretville Central School in 1968. At that point, high school students went to Margaretville, while elementary students from Fleischmanns and Halcott continued to attend classes in Fleischmanns through 1984.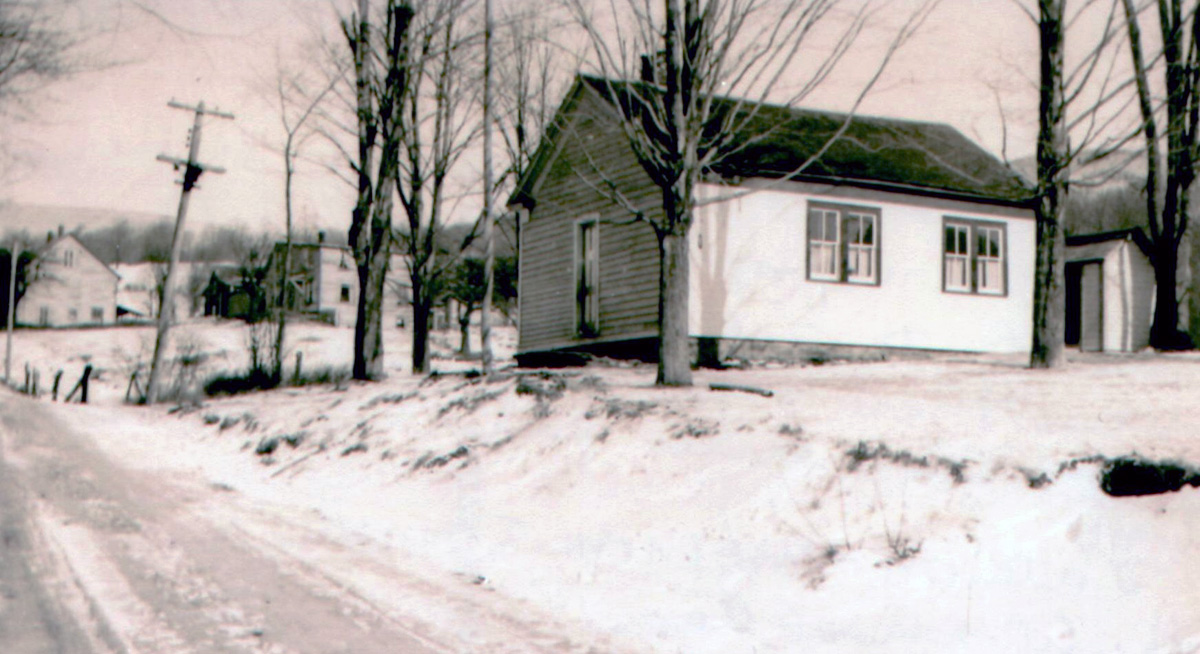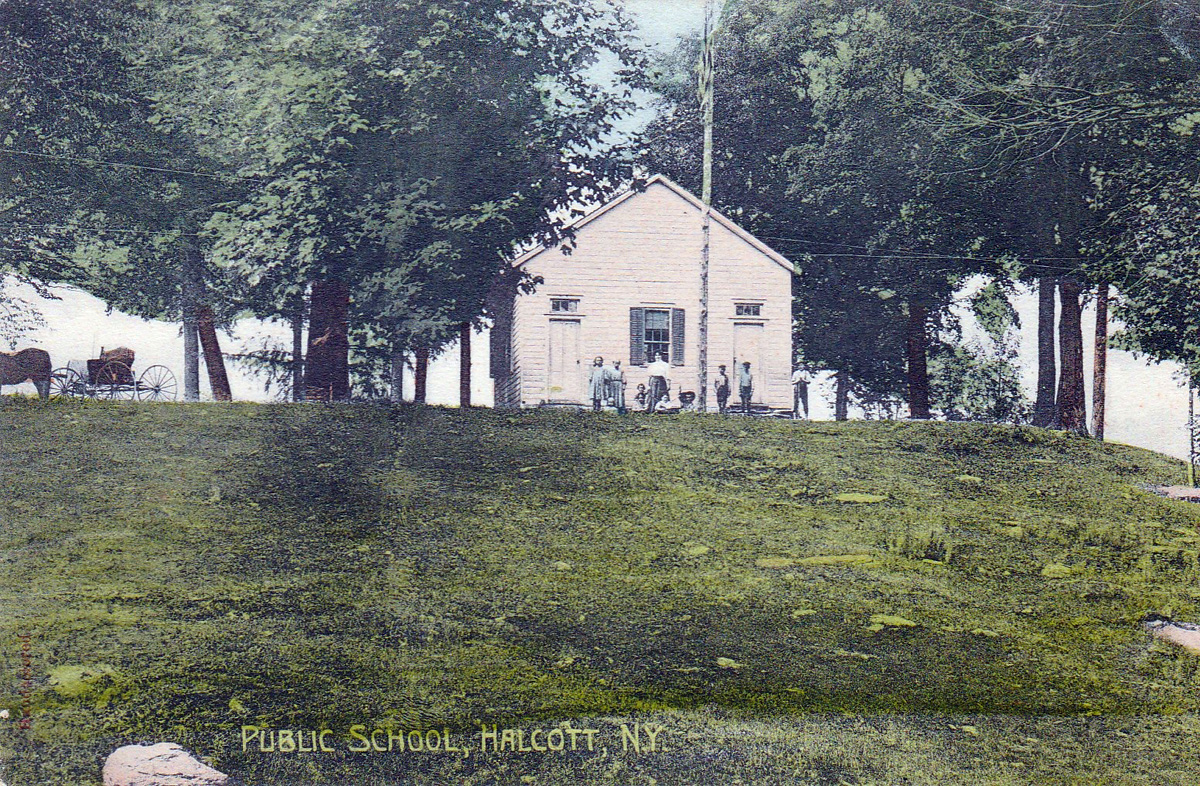 In 1860, there were twice as many residents of the Town of Halcott as there are today – 505 men, women and children in 97 families. Eleven Halcott men served in the Civil War; four died, three were sickened or injured.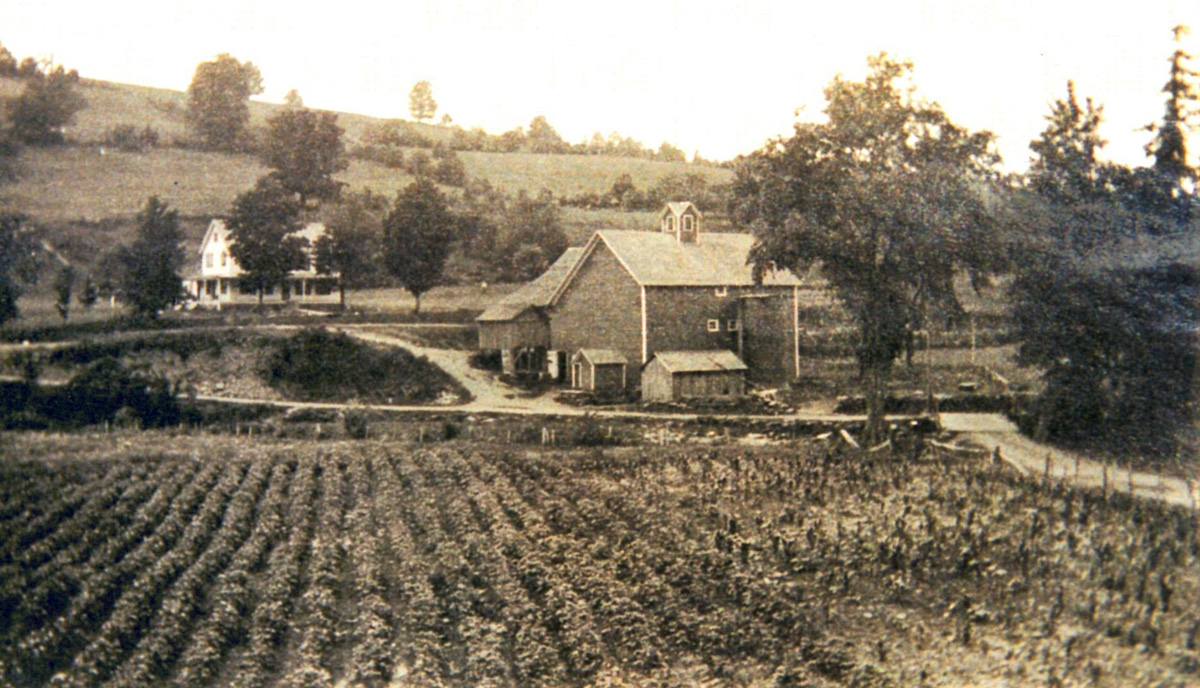 Most families subsisted on small dairy farms. There were a couple of blacksmiths, a sawmill, several carpenters and in 1869 just one merchant, I. T. Moseman, dealing in everything from boots to hardware to drugs.
The Ulster & Delaware Railroad arrived in Fleischmanns in 1870, providing a market for local milk and farm products. Two creameries were established in Halcott (today's highway department garage and the Grange Hall). Greene Valley Grange #881 was organized in 1899 as a farm advocacy and education association and a social hub. Although there are just two operating dairy farms remaining in Halcott, the Grange Hall continues to be a gathering place and houses the Town offices.
 After 1870, city dwellers began to find their way from the train depot in Fleischmanns up the Halcott Valley to stay at hotels like Mountain Star, The Maples, and, reflecting the many Greek immigrant owners and guests, the Acropolis and the Parthenon. Many farms opened to boarders who came year after year for the fresh air, good food and outdoor recreation. Clean water, too, which in the 21st century became Halcott's principal 'export' with two Johnson Hollow plants bottling and marketing it to individuals and companies throughout the region and in New York City.
The bounty and the beauty of this part of the Catskills are attractions that continue to draw visitors, transplants and second homeowners to this quiet valley on Vly Creek.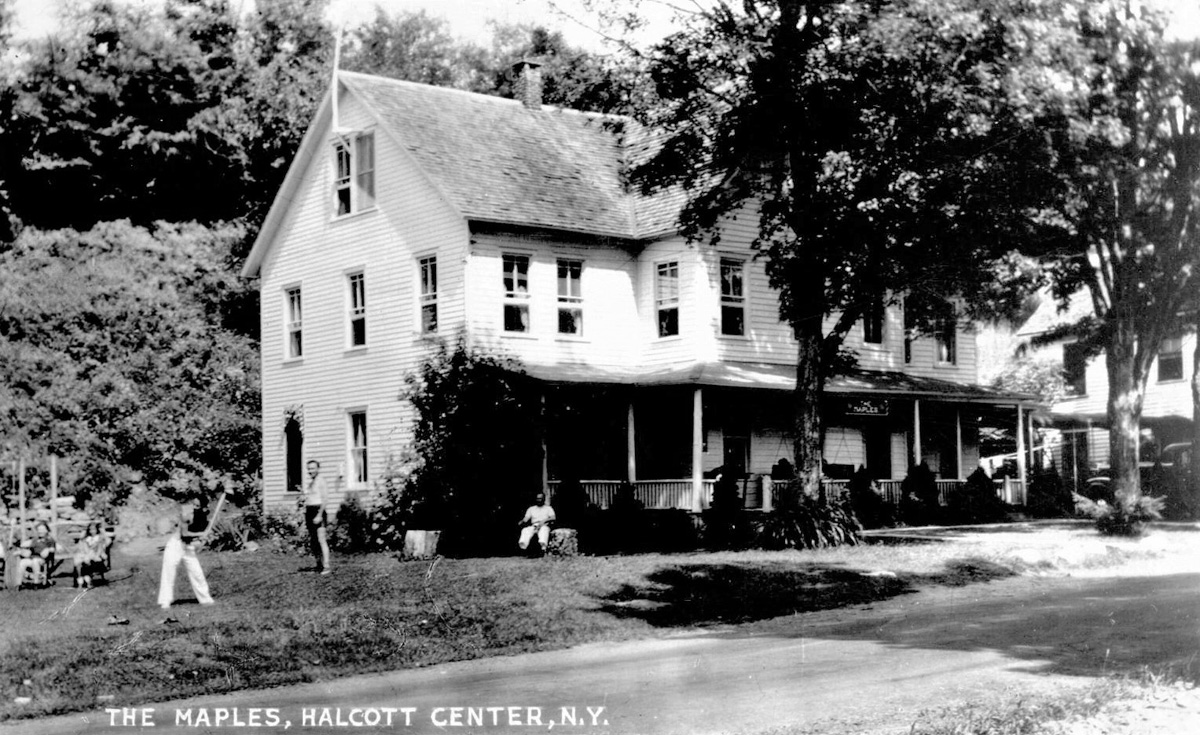 TOWN OF HALCOTT PHOTO GALLERY
Click for a larger view of each image…