PRESERVATION PROJECTS:
Middletown Civil War Soldiers
INTRODUCTION:

Civil War Soldiers of the Town of Middletown, Delaware County, NY
The Historical Society of the Town of Middletown is proud to present the results of five years of research that began in 2012, the 150th anniversary of the start of the Civil War.
THE MIDDLETOWN CIVIL WAR SOLDIERS DATABASE SPREADSHEET
The spreadsheet is a compilation of basic information about 242 men whose military service, and whose origins in and affiliation with the Town of Middletown, could be confirmed through extensive research and cross checking of sources. 
MIDDLETOWN CIVIL WAR VETERAN PROFILES 
A total of 306 men were shown on various lists of Civil War soldiers as being from Middletown. We researched all of them, and the results of that research is included in Civil War Veteran, organized alphabetically. Our research caused us to eliminate many of these men from the spreadsheet of confirmed Middletown veterans because their association with Middletown was not proven or was minimal. The information we collected on them was retained in case information is uncovered in the future which proves our assessment to be wrong.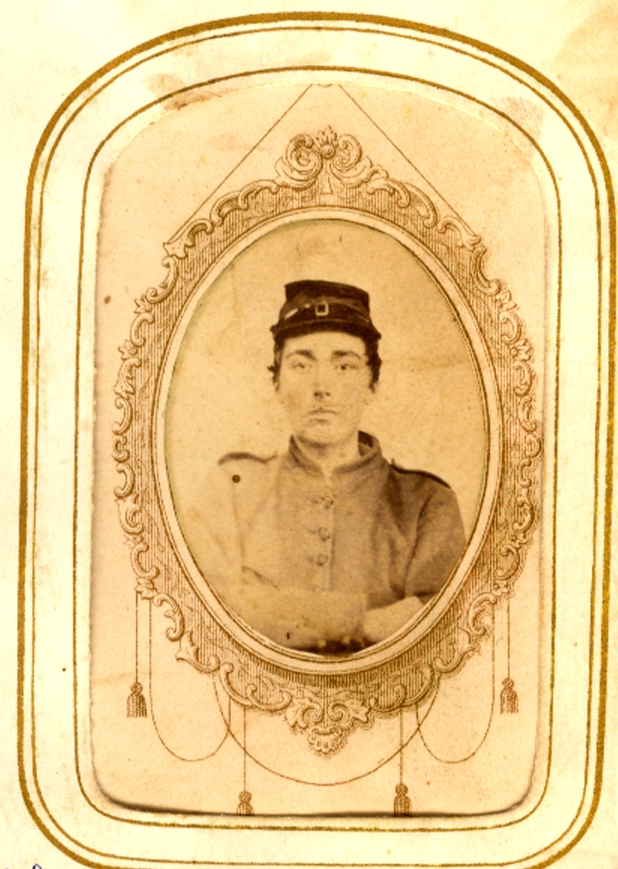 MUCH MORE INFORMATION ON MANY CIVIL WAR VETERANS —
the military units in which they served, and other aspects of the war — was assembled for a 2013 exhibition mounted by HSM. We have included some photos and documents from that exhibit here. Contact us at history@catskill.net to find out what else we may have on your ancestor.
If you can add anything to the record, or correct the information we have presented here, please contact us.
PLEASE NOTE THE SOURCES THAT WERE USED IN THIS PROJECT:
Appreciation goes to Jim Goehlke for his work compiling the database. Principal researcher was Diane Galusha. Deb Trask and Jason Wickham also contributed.
MIDDLETOWN CIVIL WAR SOLDIER IMAGE GALLERY
Click for a larger view of each image…