HISTORY CORNER:
Tin Horn
OBSERVATIONS AND DISCOVERIES
Your contributions to this blog are welcome. Please contact us with questions, discoveries, or musings related to Middletown history.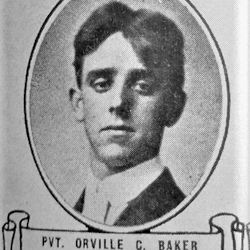 Orville Baker led an ordinary life. One of six kids in an ordinary family who grew up in an ordinary town, his death was ordinary, too, for the times. Orville succumbed in 1918 to pneumonia in the murderous worldwide influenza pandemic while serving with thousands of...
read more