The Galli-Curci Theater in downtown Margaretville turns 100 this year and organizers of an anniversary celebration are turning to the public for help in locating photographs and memorabilia.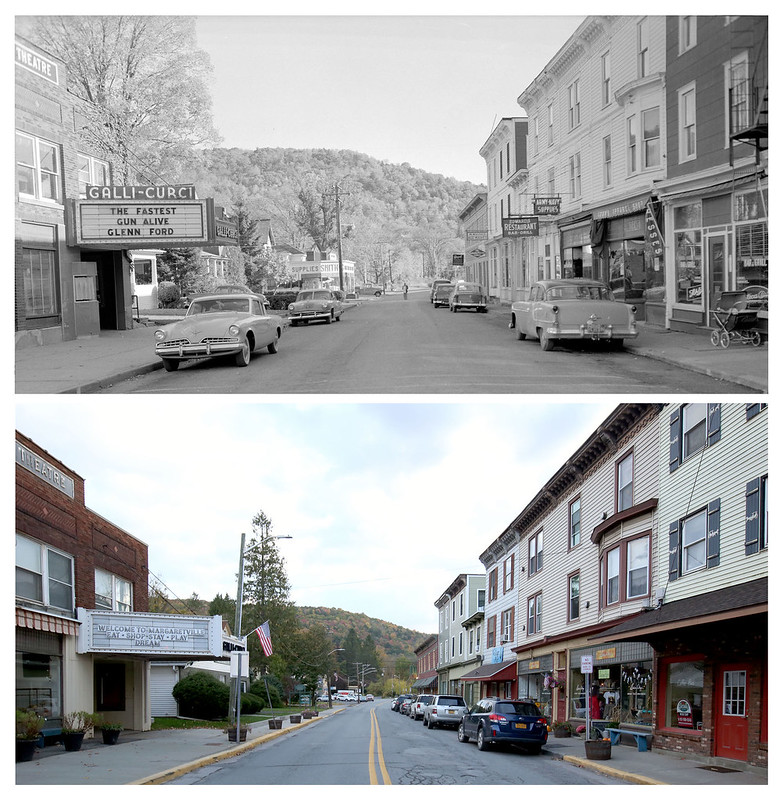 Photographs of the theater, especially its interior; early playbills, invitations, ticket stubs or anything else relating to the theater are requested so that they might be scanned or photographed to add to a display planned for an open house August 27-28.  If you have something to share, please contact gallicurci100@gmail.com  or call 845-586-4689 and someone will get back to you.
The theater, built in 1922 by publisher and entrepreneur Clarke Sanford, was named for opera star Amelita Galli-Curci who sang at its opening August 25 that year. For more than half a century the brick theater on Main Street was the entertainment center of the community, hosting first silent movies then 'talkies,' vaudeville shows, home talent plays, traveling musical troupes, high school graduations, celebrations and observances.
The current owners of the theater – Mike Cioffi and Jonathan Glazer – have planned a centennial celebration for August 27 and 28. In addition to a reception and Saturday night concert by vocalist Gina Hanzlik, the theater will be open both days so that visitors can view an exhibit on the history of the building, Clarke Sanford and Amelita Galli-Curci. 1920s era silent movies will be screened (free popcorn!), and people may add their comments or recollections of movies or events there to a giant memory wall.