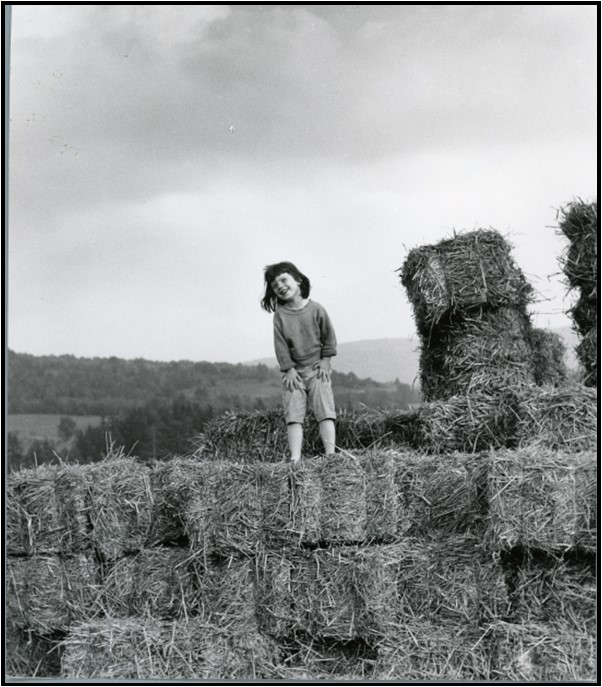 The Historical Society of the Town of Middletown will revisit a unique time in New Kingston Valley history, one documented by photographer Irene Fay, in an illustrated talk Saturday, Oct. 1 at 3 p.m. at the New Kingston Presbyterian Church.
"World of my own: The New Kingston photographs of Irene Fay" focuses on the residents and landscapes of this Middletown hamlet where the artist lived from the 1960s through the 1980s. It was a period in which long-time locals were welcoming urban newcomers who were purchasing homes and farms as summer and weekend retreats. A number of those newcomers were, like Irene Fay and her husband Stefan, European Jews who had fled the Holocaust and World War II and who found a measure of peace in the bucolic Catskills.
Irene Fay was born in Russia, raised in Germany and escaped from Poland. She trained with eminent photographers in Switzerland and emigrated to New York City in 1948. After becoming a US citizen in 1954, Irene worked as a freelance photographer. From 1937 to 1984, she created an estimated 3,000 privately commissioned studio portraits.
In 1962, Irene and Stefan purchased a Thompson Hollow farmhouse in New Kingston where she found inspiration and many willing subjects for her camera. Irene once said, "Perhaps it is my dream to possess a perfectly arranged miniature world of my own, always at my command."
A large collection of her New Kingston images is preserved at Fenimore Art Museum in Cooperstown, which has provided HSM with 50 photographs to be shown at the October 1 presentation. Irene's history and the stories of some of those she photographed, will inform the slide show.
The public is most welcome to this event. Admission is by donation.