Historical Society of Middletown
Town of Middletown, Delaware County, NY

Welcome to the home of the Historical Society of the Town of Middletown (HSM)
The only website dedicated to the history of our town, located in Delaware County, in the Central Catskill Mountains of New York State
HSM is dedicated to preserving the heritage of the villages, hamlets and the contiguous area of Middletown:
The Town of Middletown, in eastern Delaware County, includes two incorporated Villages, Margaretville and Fleischmanns; several hamlets — Arkville, Dunraven, Halcottsville, Kelly Corners, and New Kingston; and outlying settlements with their own unique histories — Redkill/Bedell, Millbrook, Dry Brook and the Denver Valley.
Because history doesn't always follow political boundaries, HSM also collects and preserves stories and historic materials from contiguous towns — Roxbury and Andes in Delaware County, Hardenburgh and Shandaken in Ulster County, and Halcott in Greene County (which can only be reached through Delaware County). And of course we seek to preserve the heritage of a Middletown community that is no more — Arena, lost more than half a century ago to the Pepacton Reservoir.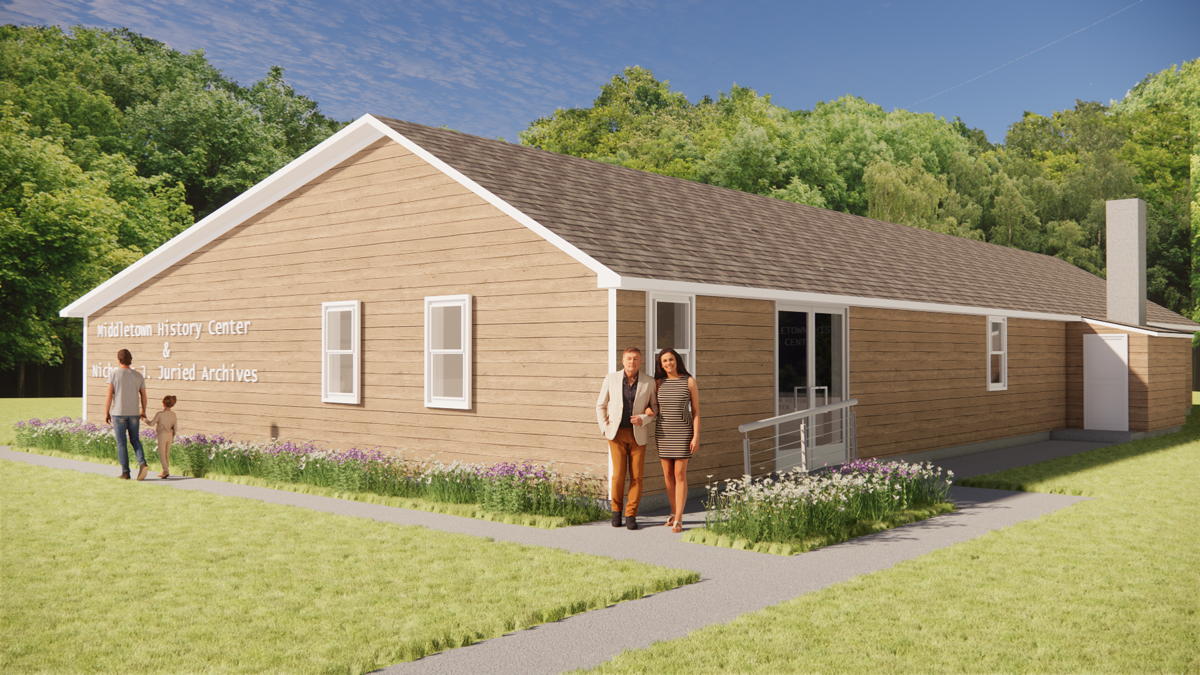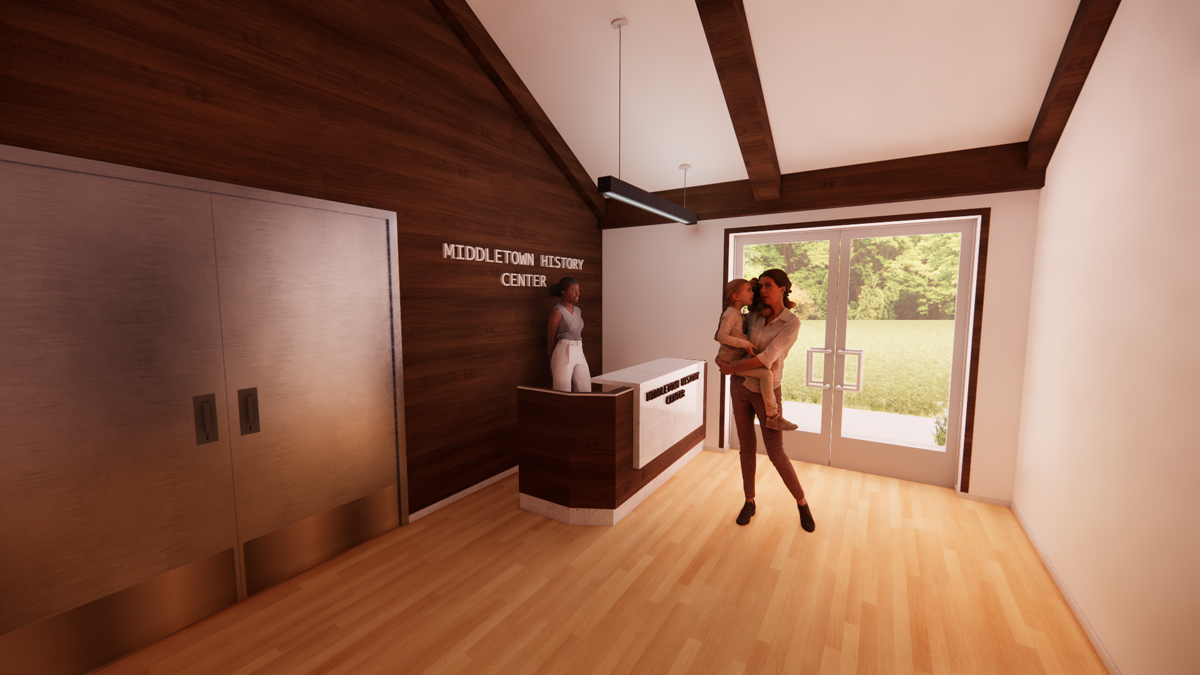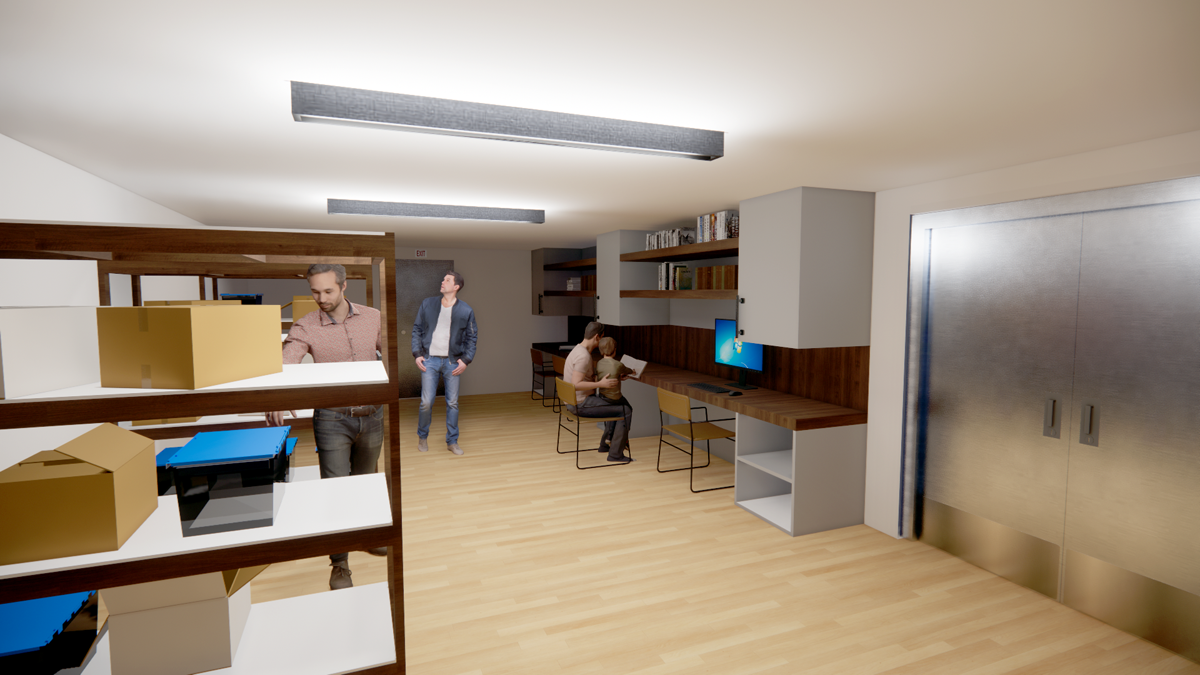 WE ARE BUILDING HISTORY
Please support the campaign for a Middletown History Center!
NEWS:
Recent Press Releases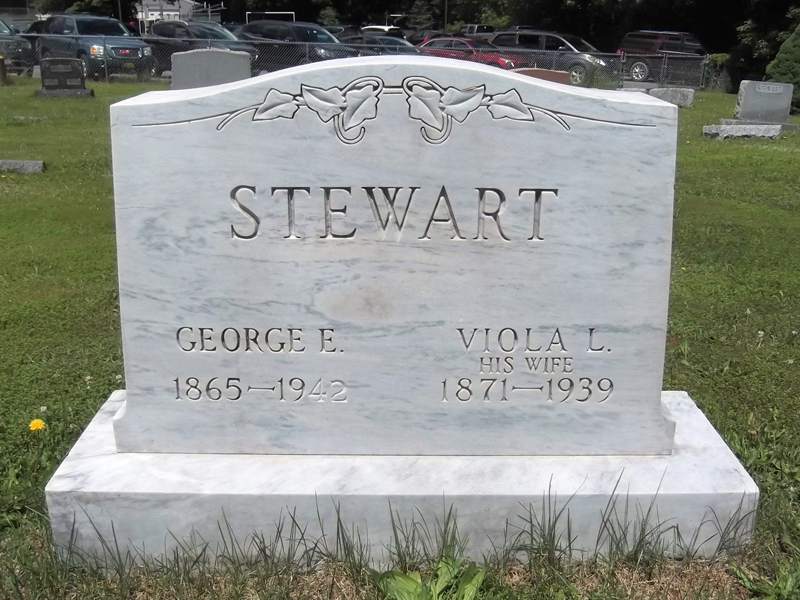 BeforeAfterApril 24, 2023 MARGARETVILLE – Memorial Day is right around the corner and the Historical Society of the Town of Middletown wants to help you pay tribute to your loved ones by offering a unique headstone cleaning service. A team of HSM volunteers is ready...
TIN HORN:
Observations & Discoveries
If you live in the Catskills chances are you've attended a benefit supper, concert or ball game to help a sick neighbor or a family fallen on hard times. It's what we do. Sometimes it's all we can do. 'Twas ever thus, it appears. In 1909, Margaretville came together...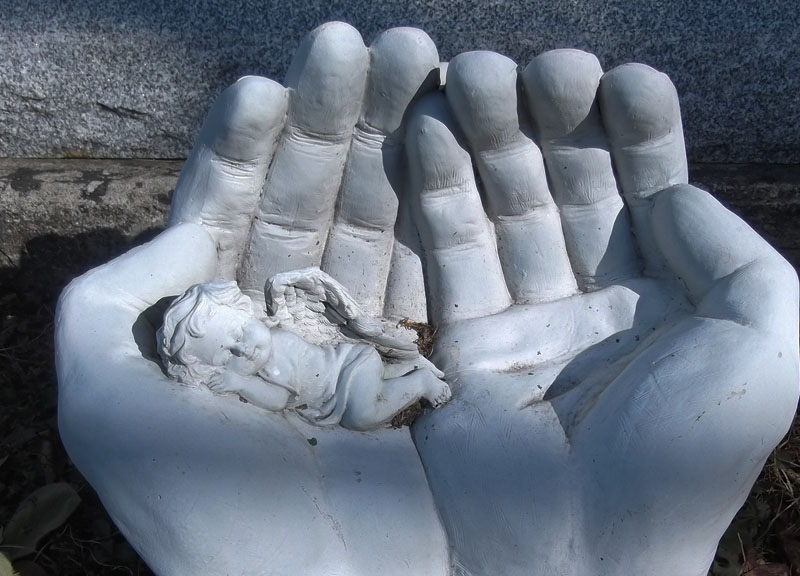 Looking for a reason to get out of the house without worrying about catching or spreading COVID 19? Our self driving tour of 9 cemeteries in and around Middletown is just the ticket. Scenery, history and freedom on four wheels! This poignant memorial to a child can be...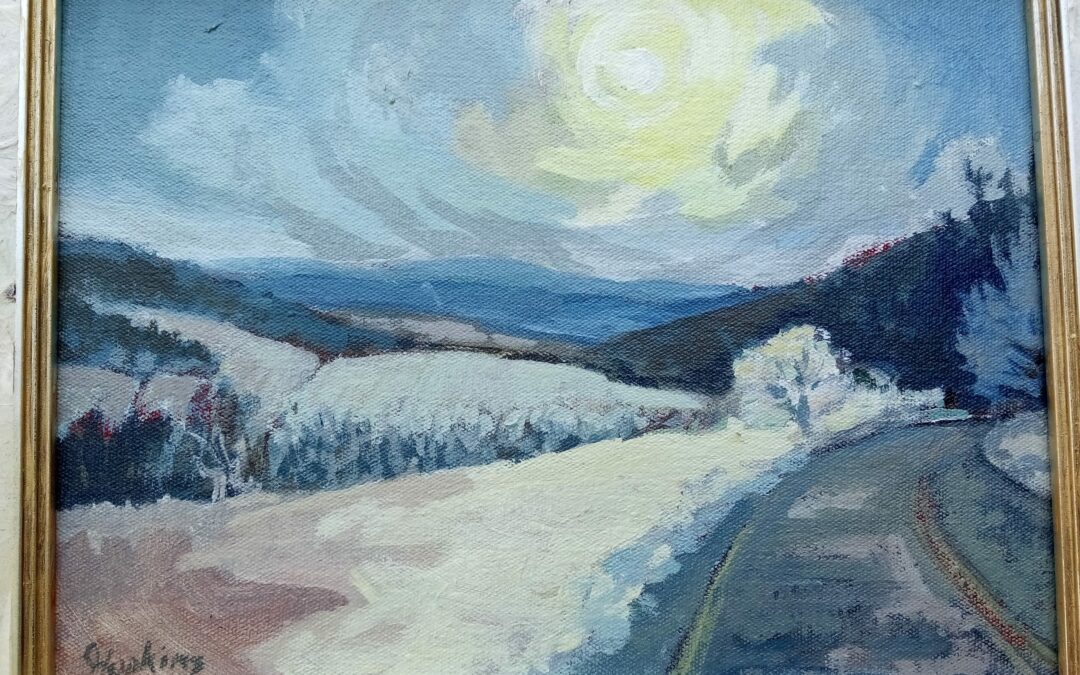 This lovely winter view from atop Palmer Hill, Andes looking east towards the central Catskills was painted by the late John Hopkins and is this year's prize in HSM's annual raffle. Donated by Meg Hopkins, the acrylic on canvas in white frame measures 9″x12″. Tickets...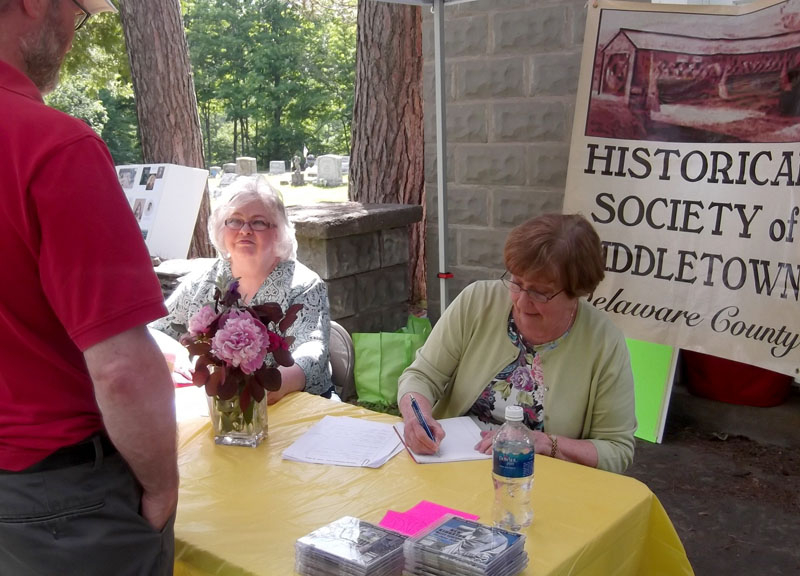 JUNE 17
10th Living History Cemetery Tour
AUGUST 5
Middletown Ablaze! Illustrated talk on major fires.
SEPTEMBER 23
19th Annual Cauliflower Festival
OCTOBER 21
"The Hardenburgh Patent: A Surveyor's Journey" An illustrated Talk.
OCTOBER 22
Field Walk with Surveyor Richard Brooks
NOVEMBER 4
Annual Meeting and Open House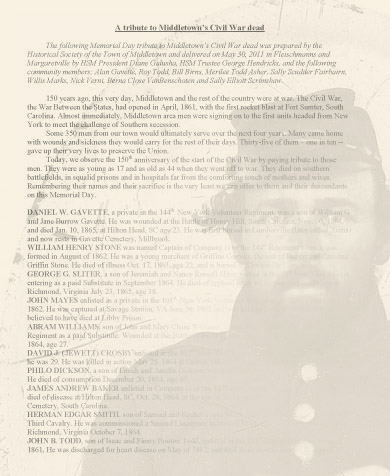 Read a tribute on Memorial Day, delivered on May 30, 2011: LINKS TO RELATED POSTS: FEATURESMiddletown Civil War SoldiersDatabase and Veteran Profiles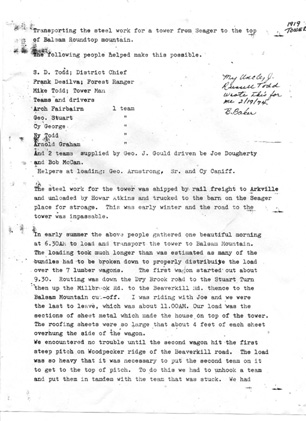 Read an eye-witness account by Russell Todd (1908-1975), provided by Betty Baker.
"Man is a history-making creature who can neither repeat his past nor leave it behind."
W.H. Auden, The Dyer's Hand
Sign Up For Our Monthly eBlast, "HSM TODAY!"